The Concept
Ravensbourne University London has a long lineage of putting students at the heart of everything we do. The Degree Show is no exception to that, even in a virtual space.
A group of our talented students from across the university volunteered to work in collaboration with
CreativeLab
, Ravensbourne's in-house creative agency, and through a series of workshops explored themes and developed ideas from which the identity for this year's show emerged.
Transformative Collectives

sets out to convey that our student community is made up of diverse and unique individuals and that our greatest strengths lie in these individuals coming together to collaborate and create transformative energy here at Ravensbourne.
The neverending joining, parting and rejoining of the circular shapes you see here represent the transference of this diverse energy.
We would like to thank all the students that participated in the process and particularly those that created transformative collectives:
Bryony Jones, Brand and Digital Advertising, @bryony_jones_design
Jennifer Otieno, Fashion Promotion, @jennifer2.o
Nicholas Davis, Graphic Design, @salohcindavis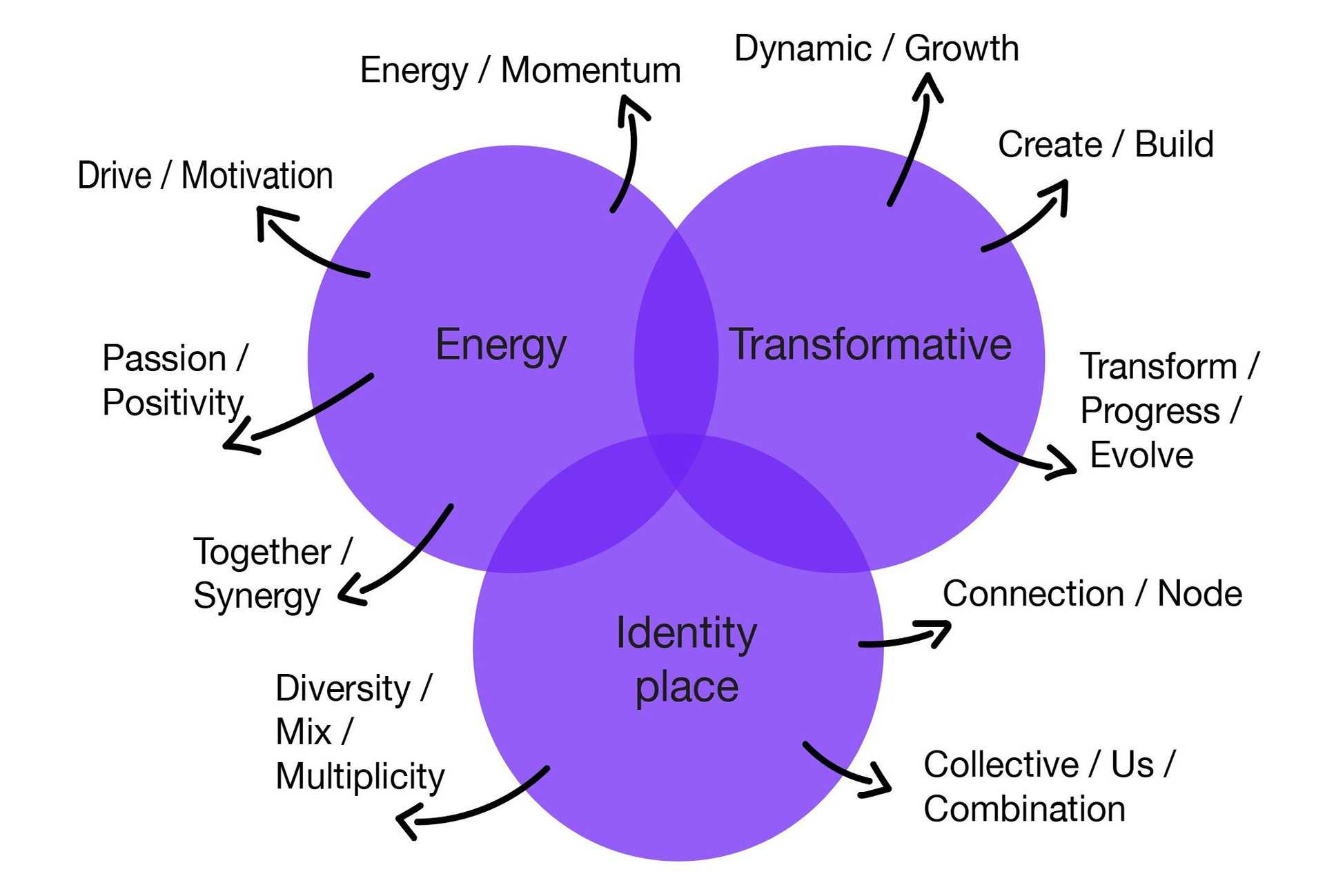 A diagram showing all the elements that inspired transformative collectives

Students gather to discuss the unique qualities of Ravensbourne and their experiences here