Maimana Mirgani
Maimana is a detail-oriented and hard-working architecture student with the ambition and courage to learn and develop new skills. She offers extensive knowledge of multiple architecture software programs with strong attention to detail and high accuracy.
Maimana's determination to succeed has given her the drive and initiative to thrive in her studies and her future career. Through studying architecture she understands that every day is a learning curve.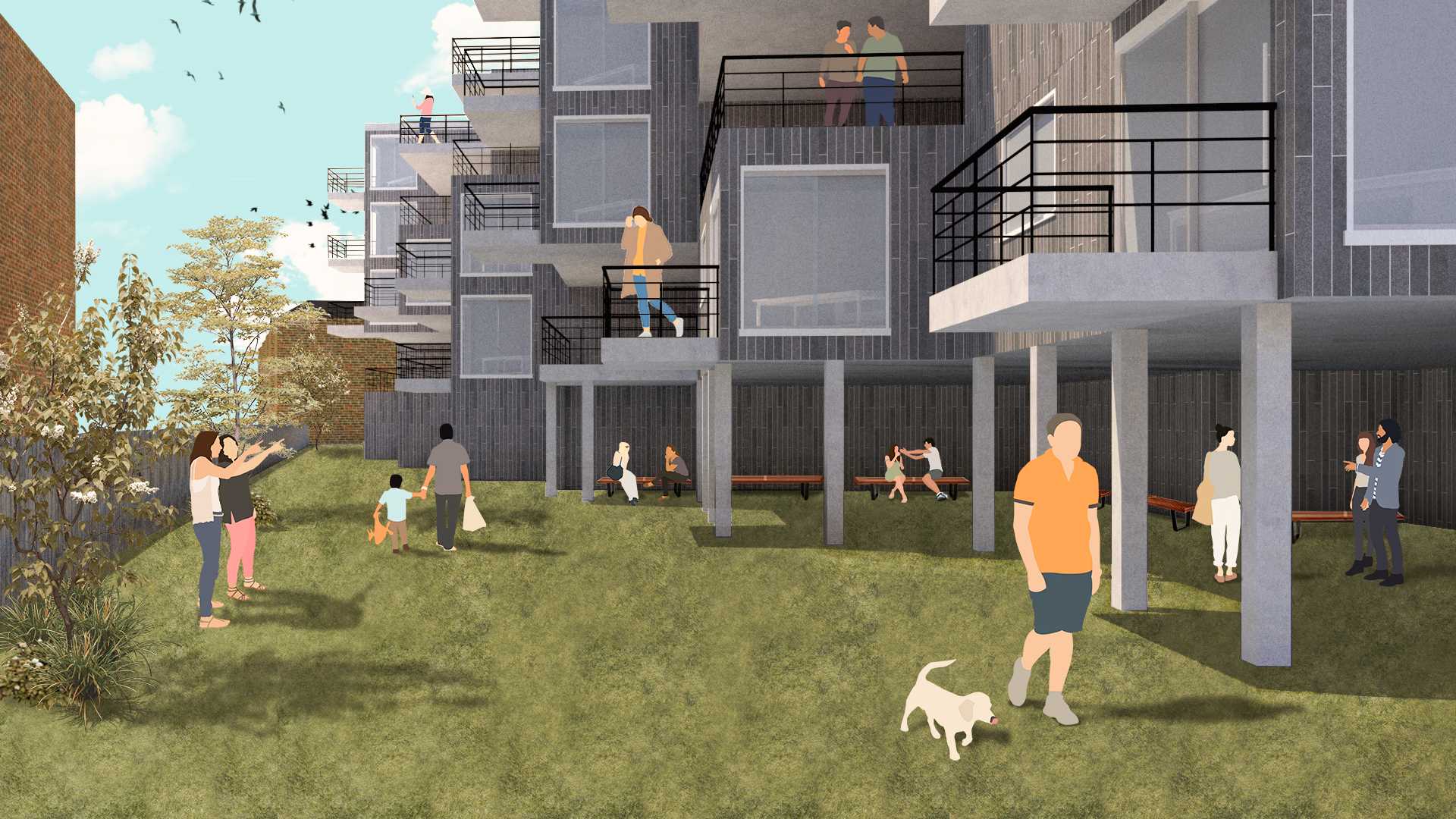 Exterior View
–
Exterior view of the building showcasing the outdoor communal space.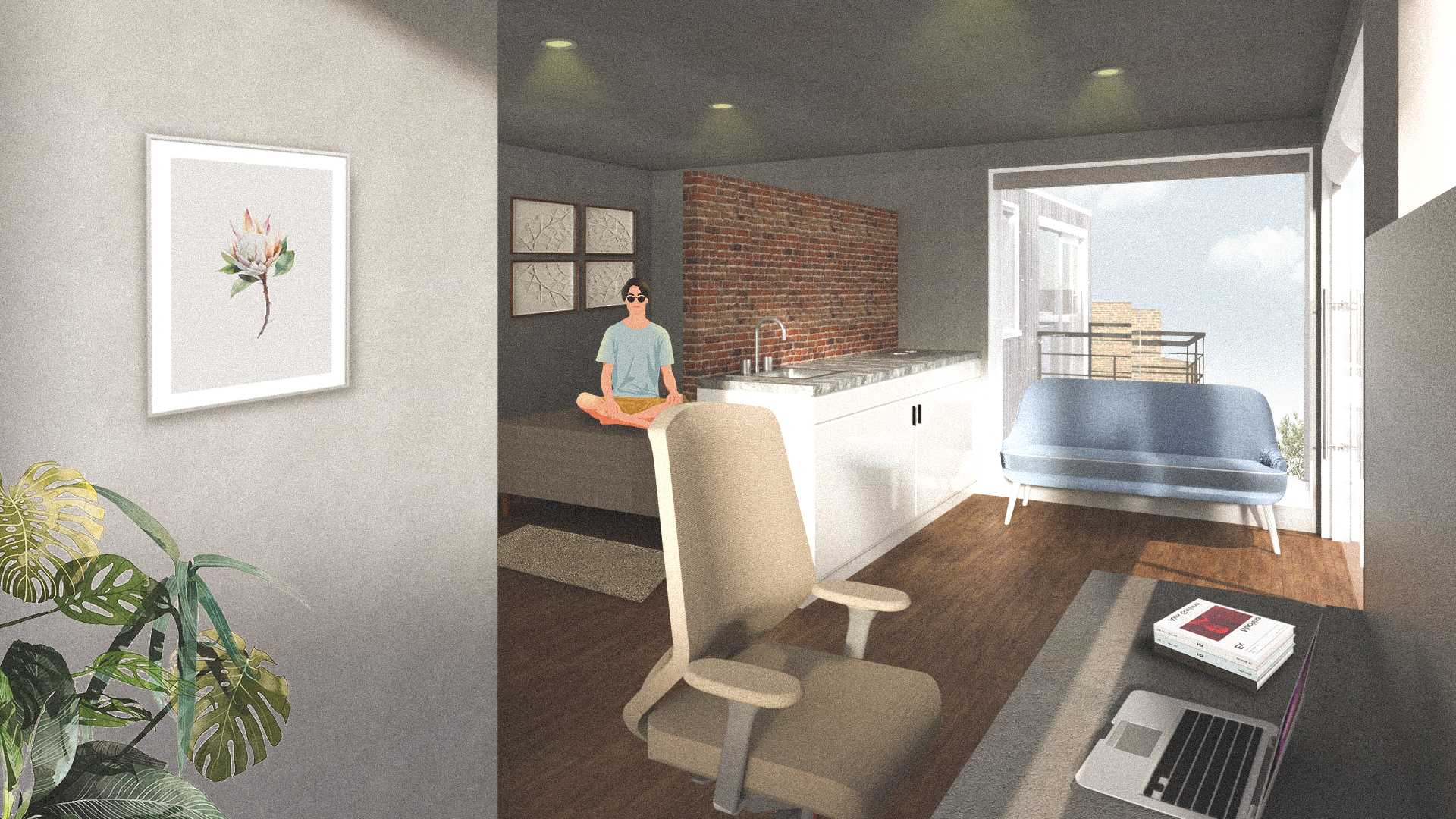 Studio Flat
–
Studio flat view showcasing the main area.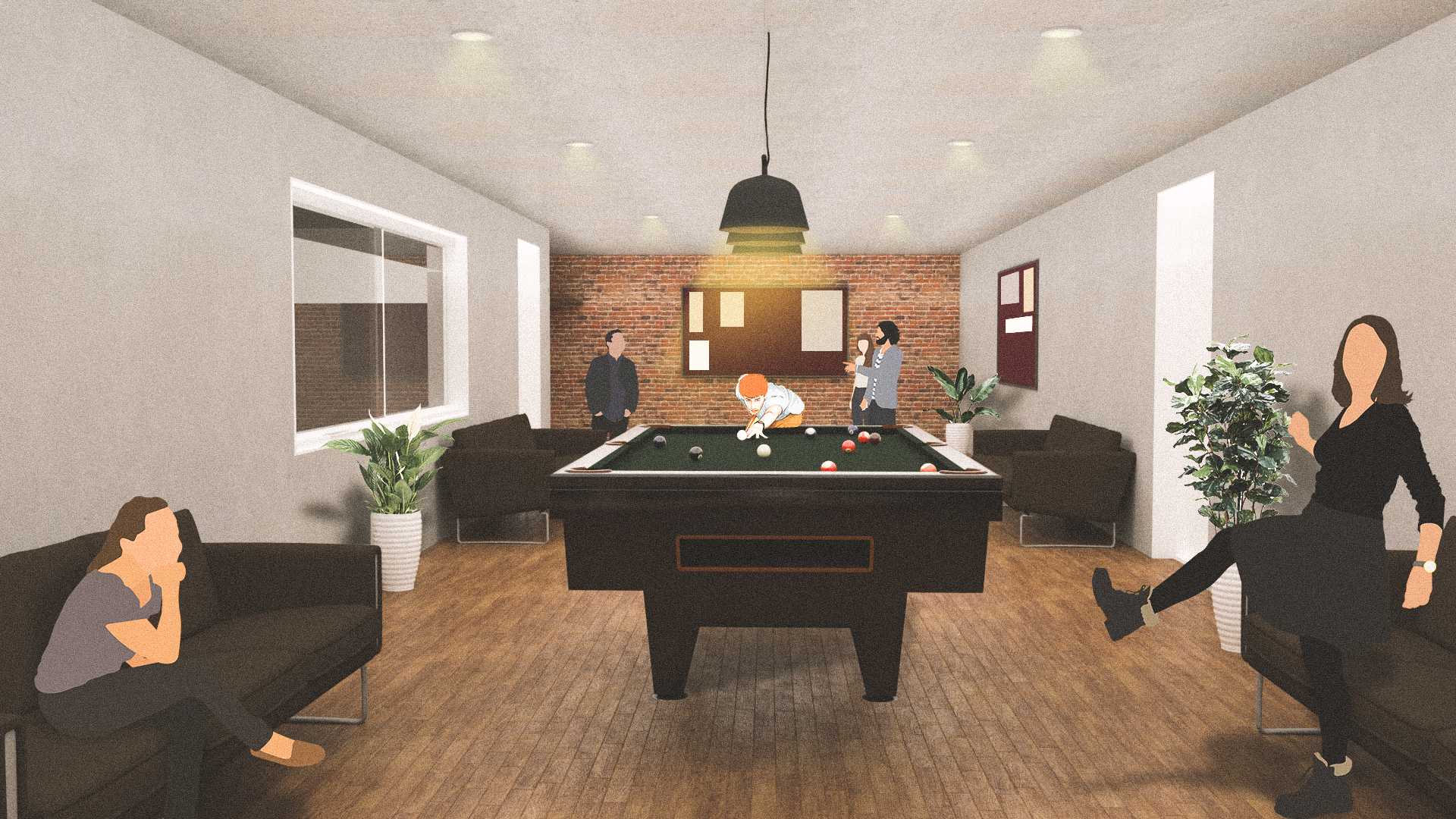 Lounge Area
–
Lounge area view showcasing the residents socialising and just hanging out together in their free time.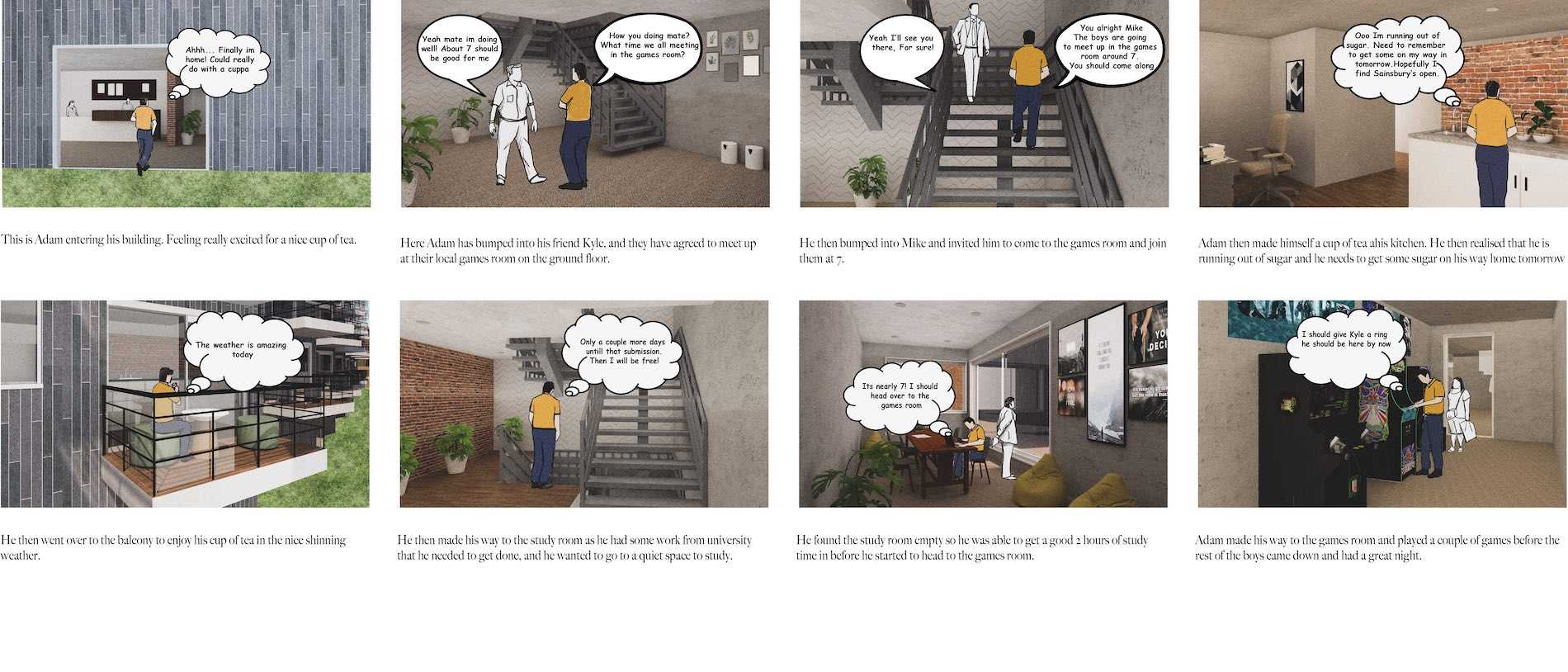 A day in life of Adam
–
A comic strip of the average day for Adam.