Sophie Bennett
Sophie is a dedicated and passionate Interior Design & Architecture graduate with a strong interest in adaptive reuse and experiential design. Before pursuing her dream of working within the design industry, she gained a degree in Aerospace Engineering and 6 years of experience working within the City of London's financial sector.
Her Final Major Project, The ReFashion House, is a project which aims to disrupt the status quo of fast fashion. With the traditional model of fashion and retail on the high street under threat, this project takes notions of the past and applies them to a forgotten Peckham department store, to create a hub of refabrication.
Taking the raw inventiveness from the Victorians, the make-do-and-mend attitude from the store's heyday and the creativity from the Peckham community, the building will become a new centre for sustainable reinvention.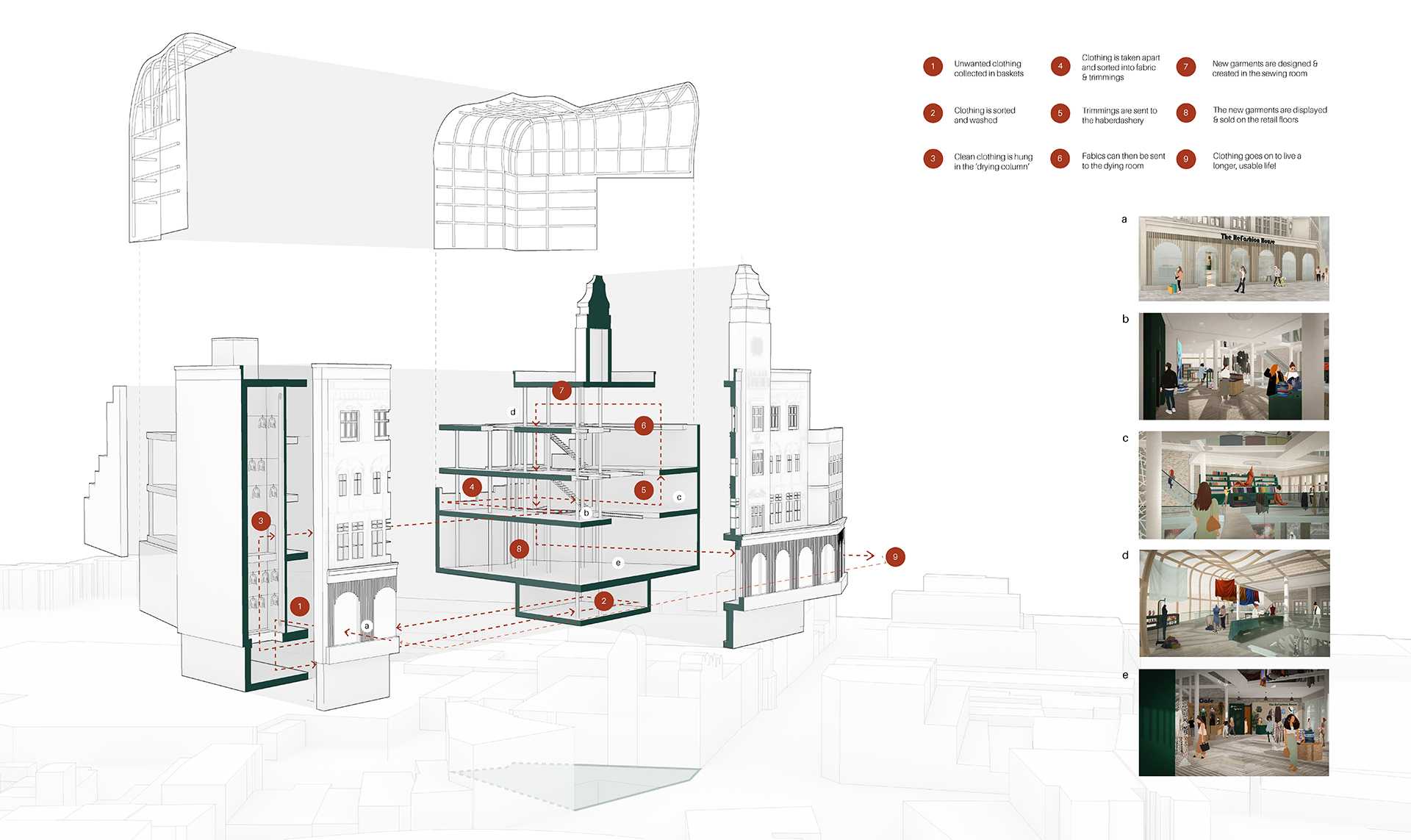 Exploded diagram showing the route through the building
–
The layout and design of the building is very much guided by the process of refabrication, creating various journeys, for both inhabitant and garment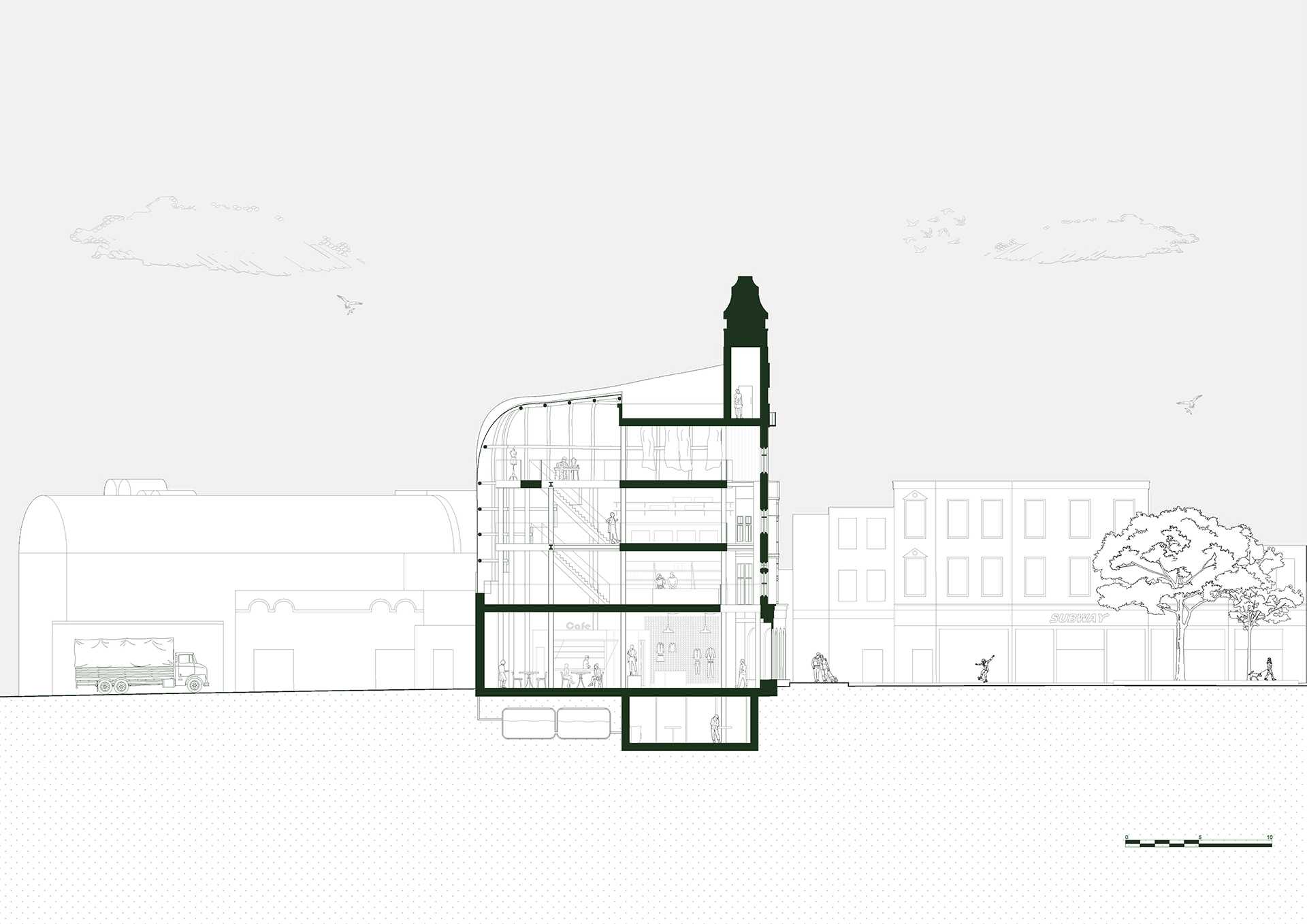 A Section through the proposal
–
An accessible house of process, bringing the building back to life within the community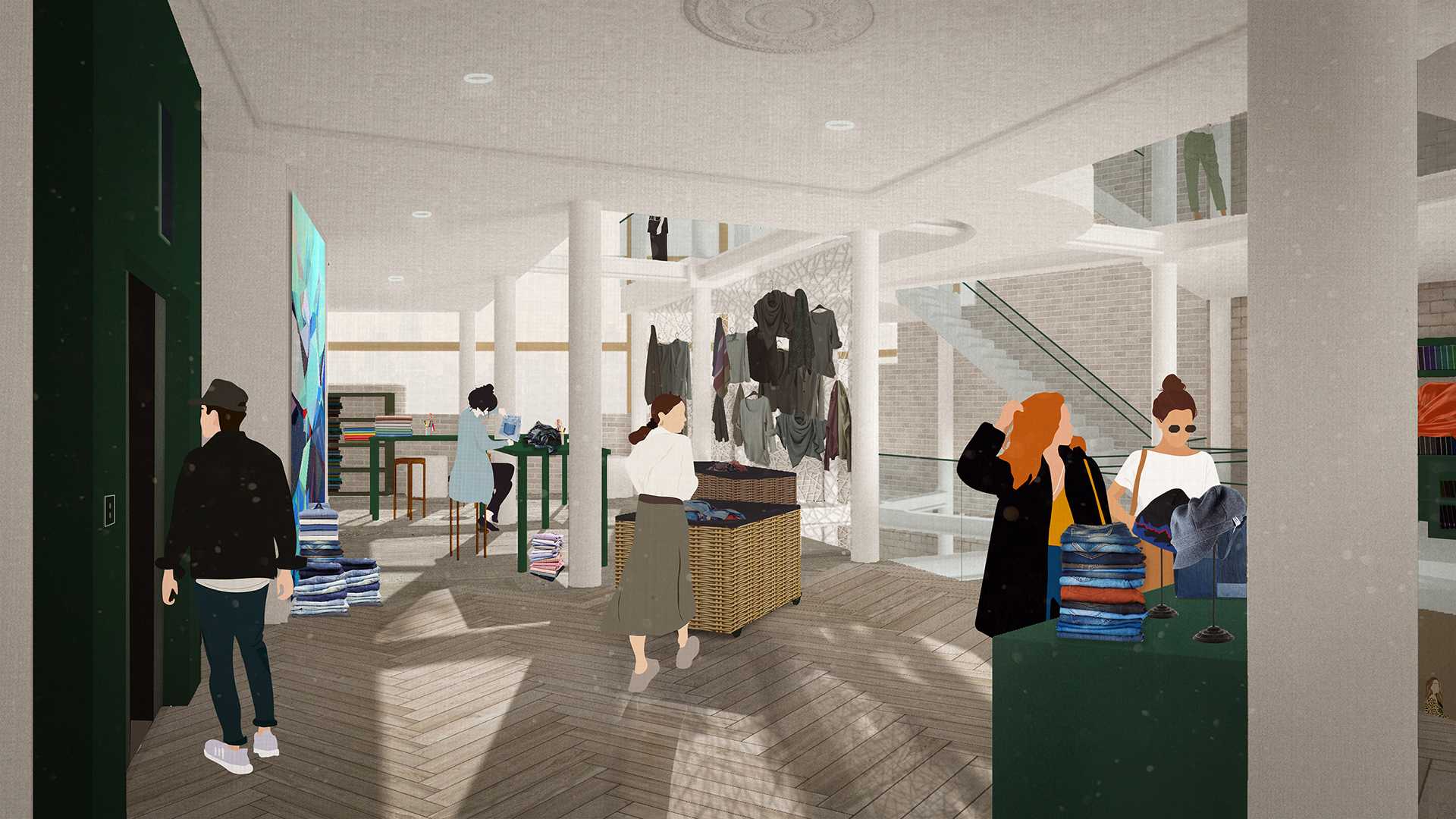 A view into the Defabrication area
–
Once the clothes have been laundered and dried, they are taken to the defabrication area where they are sorted and the parts sent to various areas within the building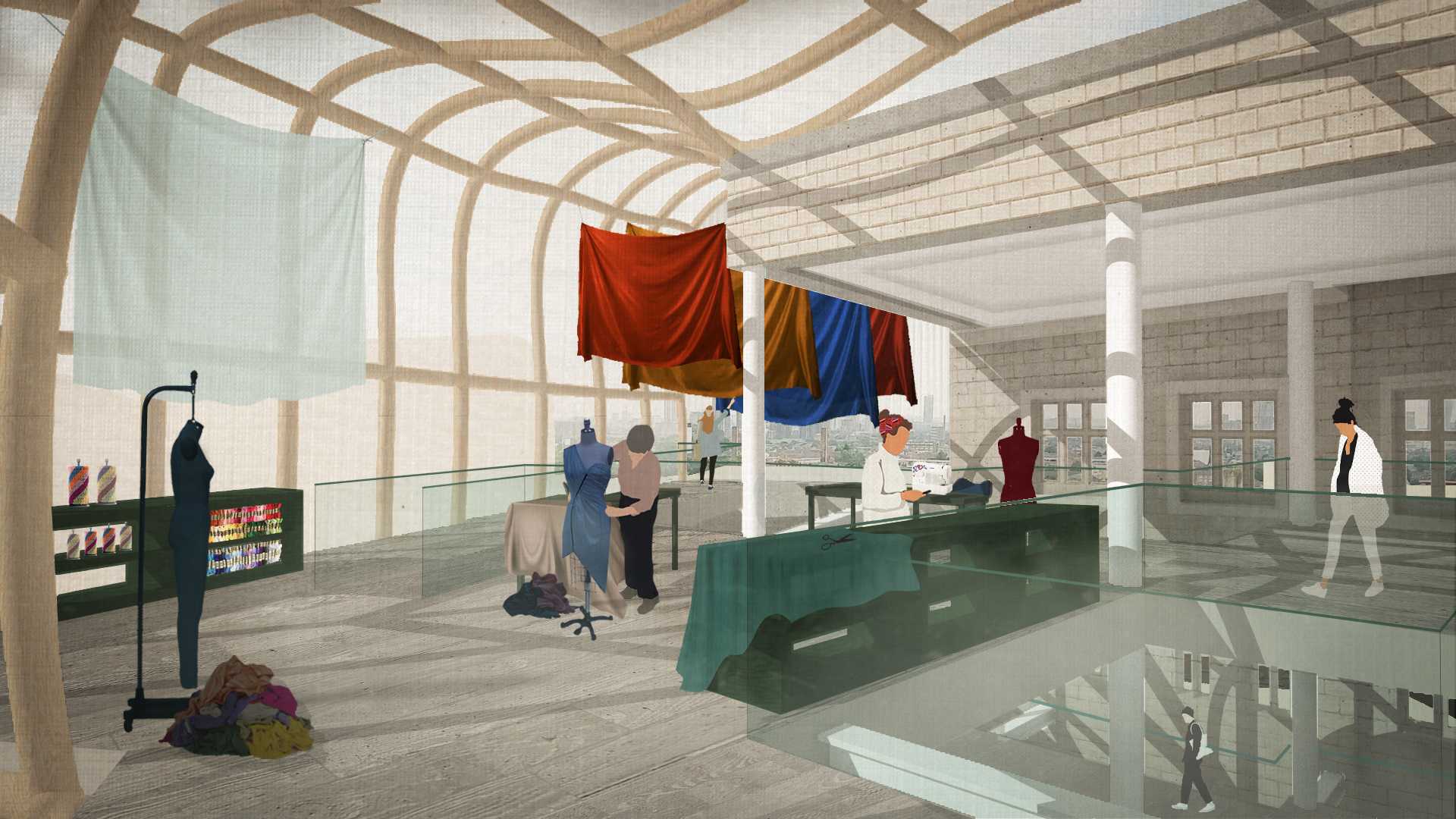 A view into the Sewing room
–
Sitting under the new roof, with the newly dyed fabrics as a backdrop, it is a place of reimagination and creation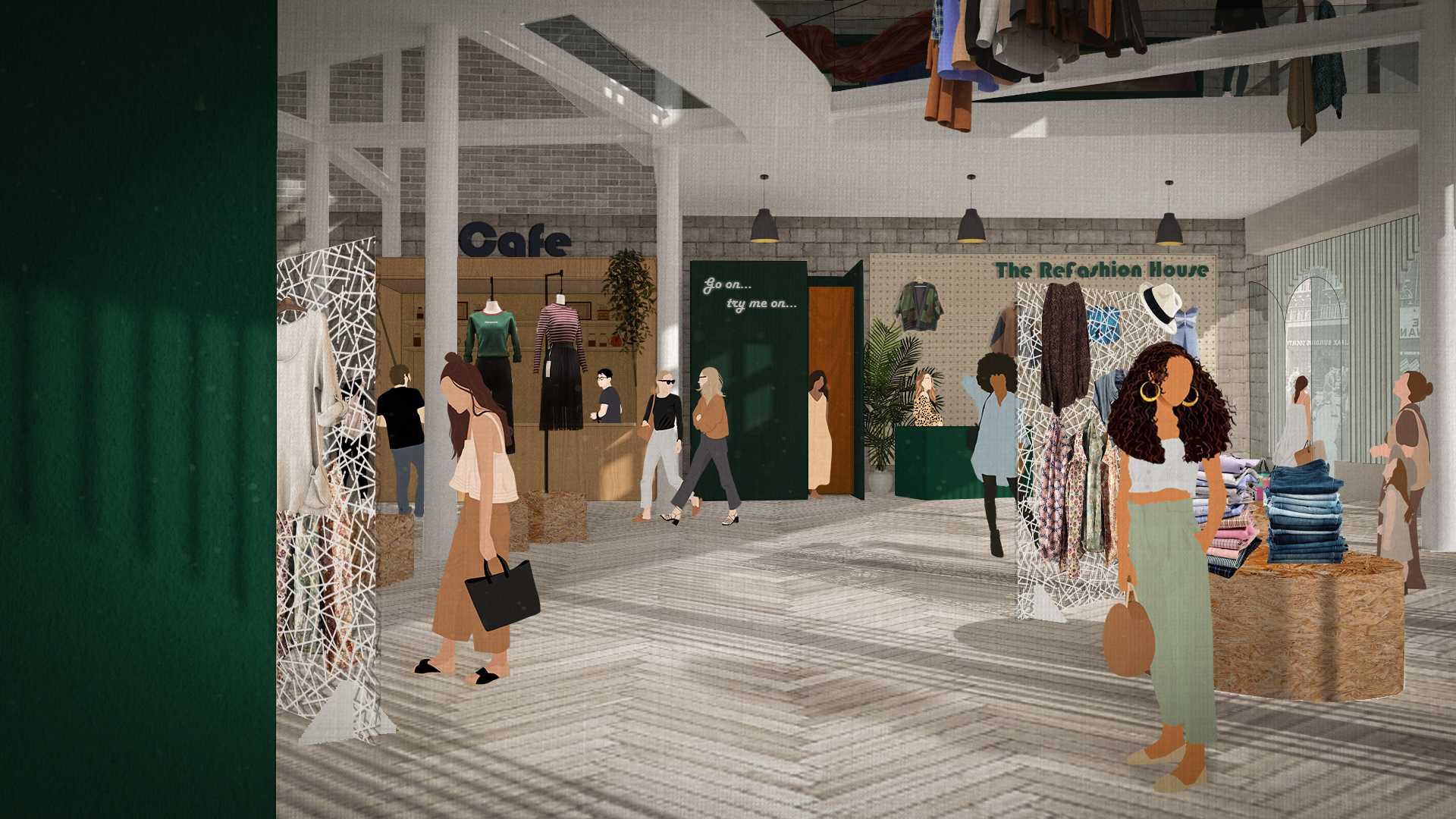 A view onto the Retail floor
–
Once the unwanted garments have been through all the various processes and have been refabricated and transformed, they end up back on the retail floor – ready to be repurchased and reworn – a completely circular fashion economy