Jake Moss-Mckeeman
Jake is a mature designer who takes a strategic and detailed approach to finding the best outcome for clients needs while also being conscientious and aware of the physical impacts that the built world has on the natural world. In his designs he tries to cater for public perception and the use of interventions, as well as the end users experience with the design.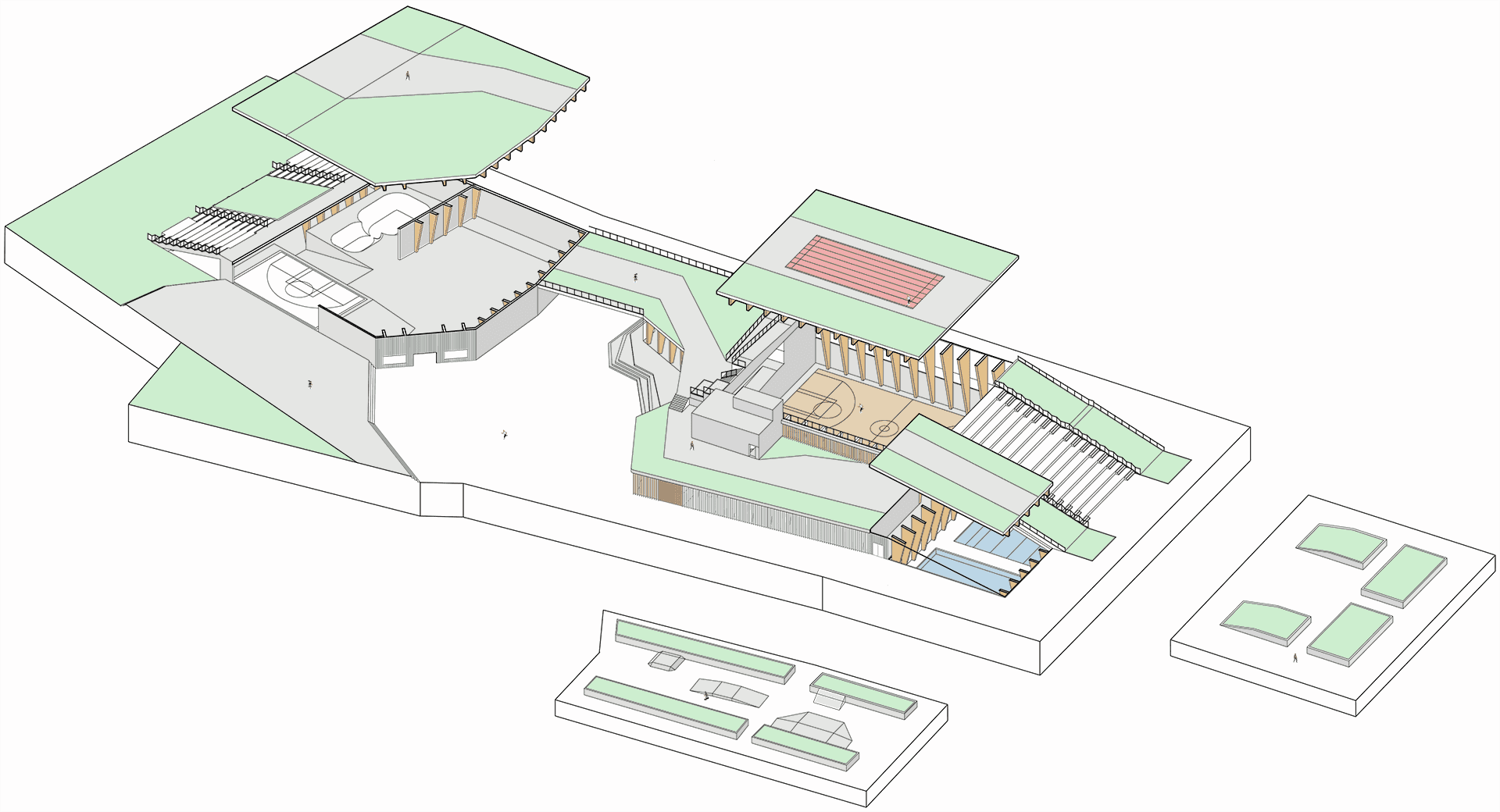 Peckham Urban Sports Centre
–
This Project creates a new space for the residents of Peckham to express themselves through sport and exericse, with a focus on creating a safe space for younger people to engage in urban sports that they may not have tried.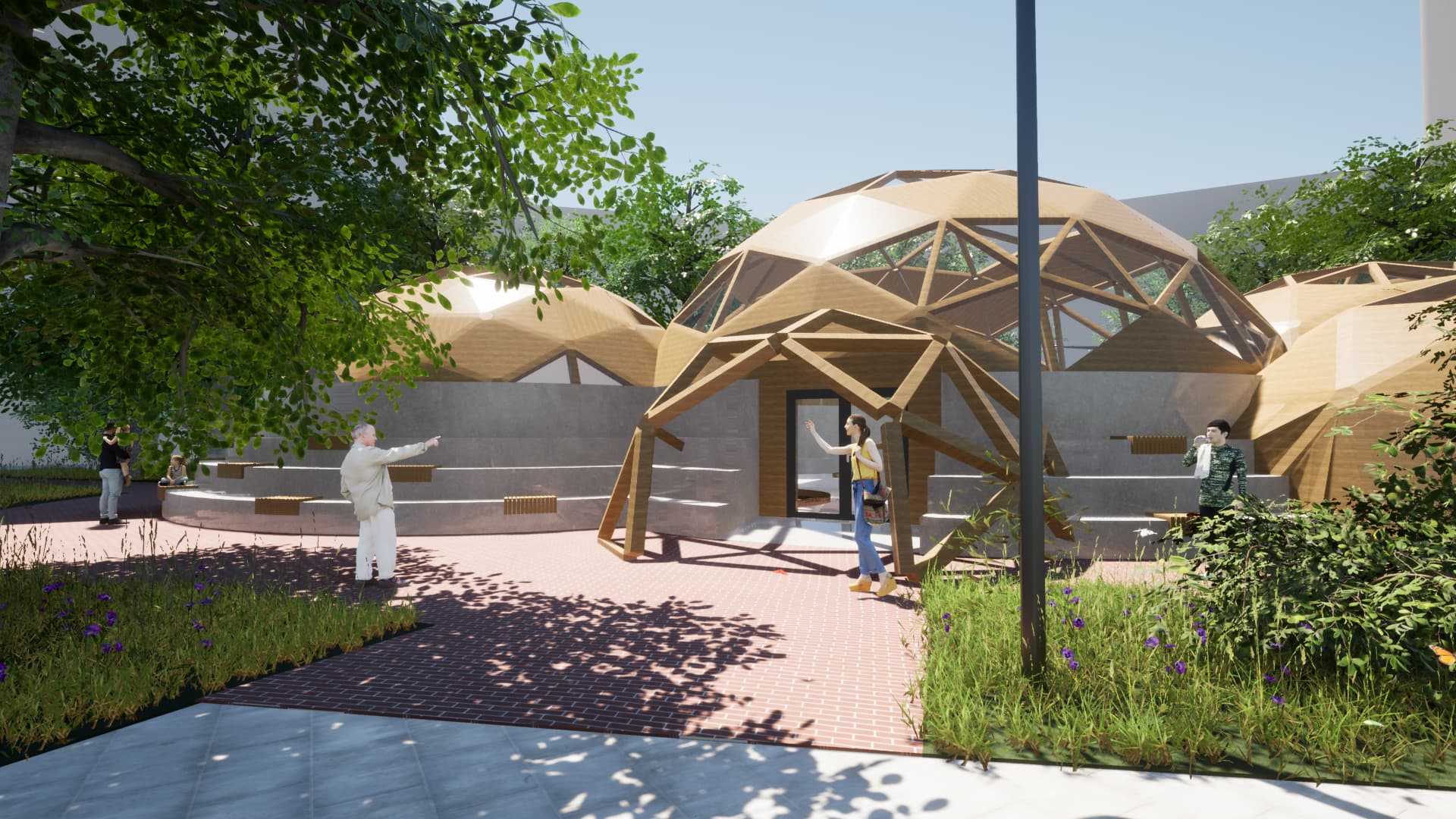 The Performance Domes
–
This image shows the exterior view of the Performance Dome Pavilion, which is a multifunctional space that can be used for a variety of entertainment.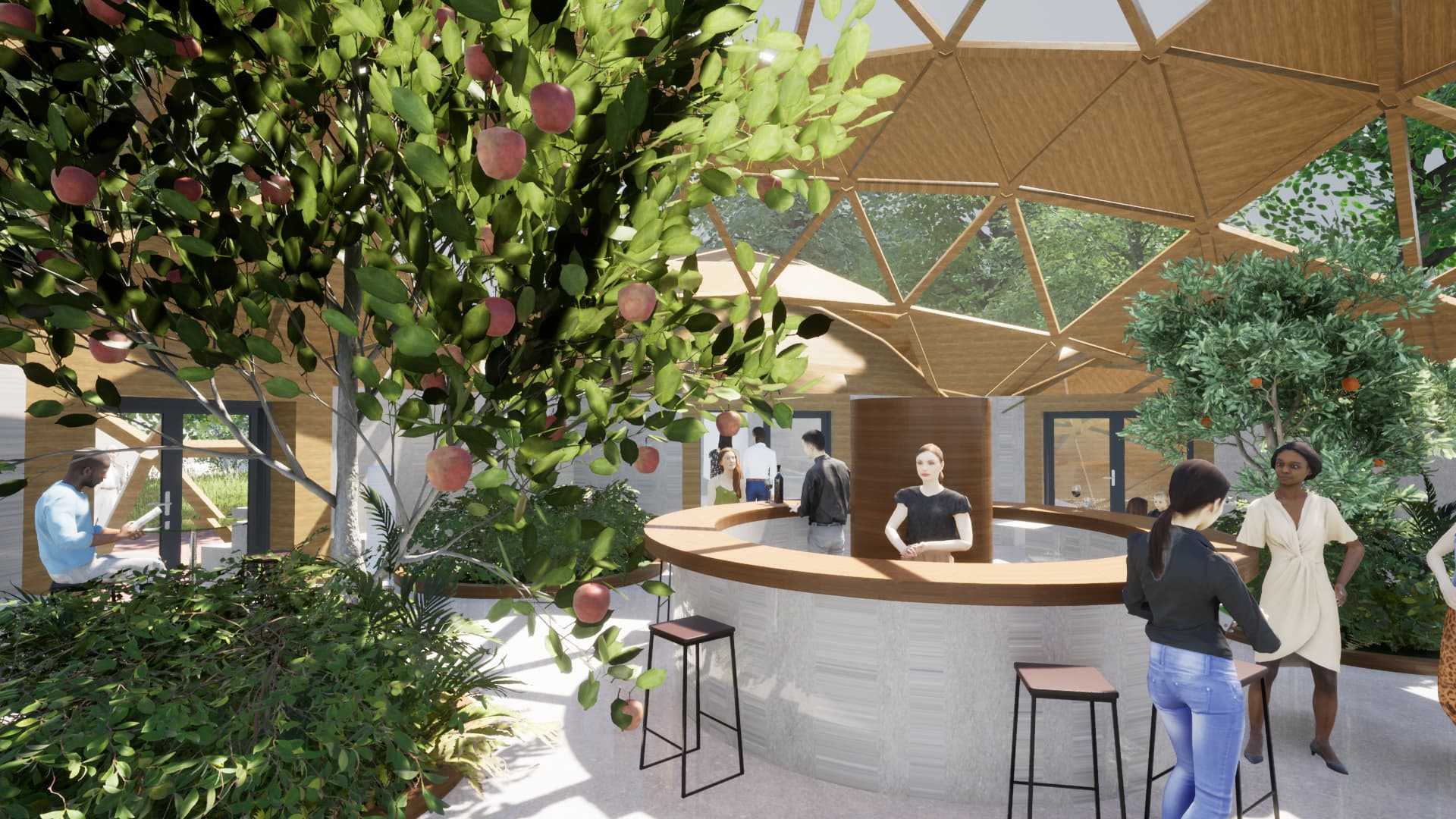 The Performance Domes Interior